Upcoming Events
The Living Kitchen
Upcoming Classes:
August 15, 2012 at 6:00 p.m.
August 16, 2012 at 11:30 a.m.
Join Sub-Zero/Wolf Executive Chef Garth Blackburn in our Living Kitchen and enjoy a meal cooked to perfection using Sub-Zero and Wolf equipment.
Don't forget to RSVP!
Cooking with Viking Classes

Viking Cooking School 24 Waterway Ave
The Woodlands, Texas

August 21, 2012
If you love to cook, entertain, or just appreciate the pleasure of great food, the Viking Cooking School is the place to indulge your passions.
Click to RSVP !
Read More

Latest Blog Posts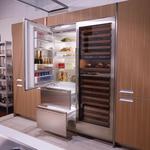 Spotlight: Sub-Zero/Wolf
With summer here perhaps you are planning cookouts and pool parties; maybe you are hosting those cookouts and pool parties now..
Read More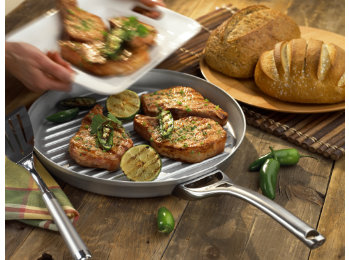 Indoor Barbecue
This time of year, many of us are heading out to grill with a big plate of burgers and dogs and maybe some marinated veggeis ...
Read More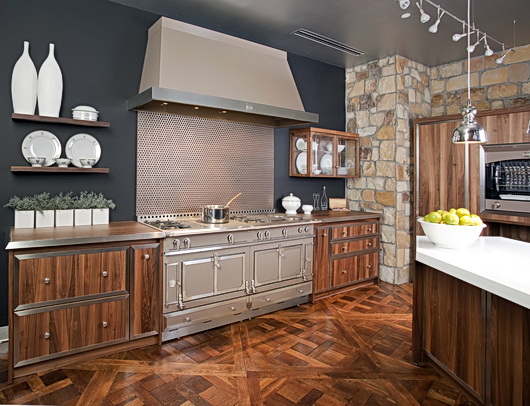 Cool Kitchen Blogs
Design inspiration can come from just about anywhere, and our clients commonly turn to magazines and the internet to find ideas...
Read More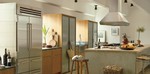 Cool Freezers & Refrigerators
As long as we are on the subject of summer and staying cool, let's talk about some of the coolest new features in appliances- specifically...
Read More

Featured Product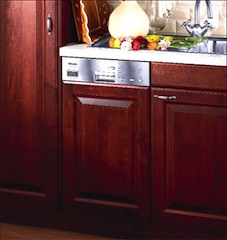 Miele Dishwasher
18" Built in Dishwasher
6 Wash Programs
Passive Drying System
Cutlery Tray


See More Appliances

Beat the Heat: Summer Meals
Its been summer for several weeks here in Houston, but things are really starting to heat up now. Temperatures are breaking triple digits, and seem likely to stay there for a while. As long as were going to be out outside, we should stay cool inside; but what happens when mealtime rolls around? Turning on the stove and cranking up the oven raises the temperature in the kitchenand who wants to escape into the cool, air-conditioned interior of their home to stand over a hot stove?

A favorite warm weather cooking tip is to use the microwave when you can, in place of the stove or oven. Not only is microwave cooking fast, it keeps the kitchen cooler than using the oven or stove. Another tip is to grill outsidesure, you have to suffer through a little heat, but when you bring the food inside for dinner, the dining room and kitchen will still be cool and relaxing. If you dont have an outdoor grill, you can still get that outdoor taste, indoorsthe delicious taste of barbecue might just be worth that rise in temperature in the kitchen!

If you have to use the stove and cooktop, consider batch cooking. Dedicate one day a week to cooking up a storm, and portion out meals for the week. This is especially great for soups, sauces, and casseroles which simmer/cook/bake for a long timeheat up the kitchen fixing these meals just one day a week, and then zap them in the microwave the rest of the week for cool, easy weeknight meals.

Other great ways to beat the heat in the kitchen during the hottest summer days:
Cook in the early morning and evening when the temperatures are cooler
Prepare dishes that require little or no cooking
Experiment with chilled dishes like gazpacho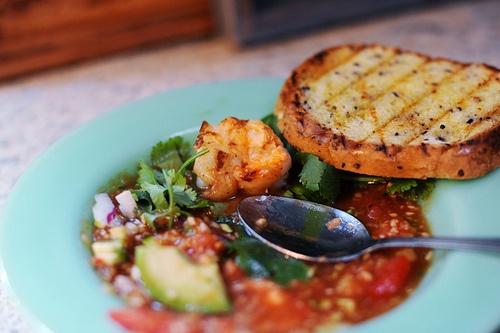 Beat the heat with this quick and cool Gazpacho recipe
Combine all ingredients in the list below (omit Worcestershire sauce for a vegetarian recipe) and blend; blend just slightly for a chunkier consistency, more for a smoother texture. Place mixture into a container (non-metal) and refrigerate 8 hours, or overnight, to allow flavors to blend together. Serve with crusty bread and a side salad. Gazpacho can be a tricky dish to pair with wine, due to the heavy, fresh vegetal flavors;
Snooth recommends
Sauvignon Blanc from Austrialia, and Ros