Upcoming Events
Move Up To Wood Mode Event
The Move Up To Wood Mode event has been extended through January 11, 2013. When you purchase Wood Mode cabinets, you'll receive one free premium.

Free premiums include a free finish, wood species, or door style. Make sure to come in before January 11 or these great savings will be gone.
Contact Us

The Living Kitchen
Upcoming Classes:
November 8, 2012 at 11:30 a.m.
December 5, 2012 at 6:00 p.m.
Join Sub-Zero/Wolf Executive Chef Garth Blackburn in our Living Kitchen and enjoy a meal cooked to perfection using Sub-Zero and Wolf equipment.
Cooking with Viking Classes

Viking Cooking School 24 Waterway Ave
The Woodlands, Texas

November 9, 2012
If you love to cook, entertain, or just appreciate the pleasure of great food, the Viking Cooking School is the place to indulge your passions.

RSVP Here!

Latest Blog Posts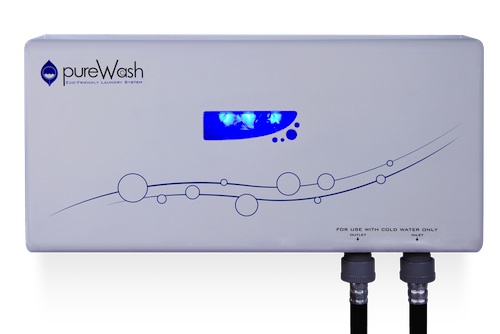 Green Laundry: Introducing the pureWash
For something that doesnt require a lot of effort, laundry does not rank high on the list...

Read More


American Institute of Architects Houston Presents Home Tour 2012
Are you an architecture fanatic or would like to get some ideas for home renovations or...

Read More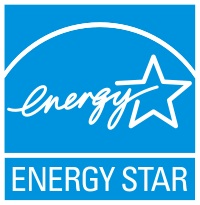 Going Green: Tips on Buying Energy Star Appliances
Trying to conserve energy is harder than you would expect it to be. You limit the number of lights you have on...

Read More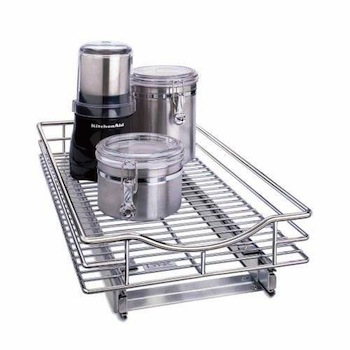 From Clutter to Clean: Organizing Your Kitchen
With the holidays fast approaching, getting your home ready for guests has become a top priority. If...

Read More

Featured Product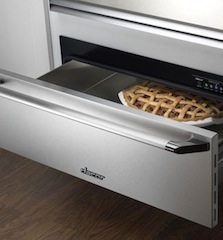 Dacor Warming Oven
1.55 cu. ft. Capacity
Timer Override
Full Extension Drawer: 30 Stainless Steel/Chrome Trim


Speedy Kitchen
The Holidays mean you spend a majority of your holiday time preparing a feast fit for a small army and you miss catching up with your nearest and dearest. Well worry no more! At K&N Sales, weve got speedy solutions for you so you can spend more time with your family and spend less in the kitchen.
Is your biggest Holiday fear using all your dishes serving dinner and then need plates for dessert? Theres no need to fear because Mieles G 7856 dishwasher is here! This dishwasher can wash a load of dishes in about 10 minutes. Thats right 10 minutes!! Need to clean all your pans with baked on grease? The G 7856 can handle that too in only 30 minutes! Thats the same as watching an episode of New Girl! This dishwasher can also take on your heirloom pieces like aluminum, crystal and china with the China & Crystal program.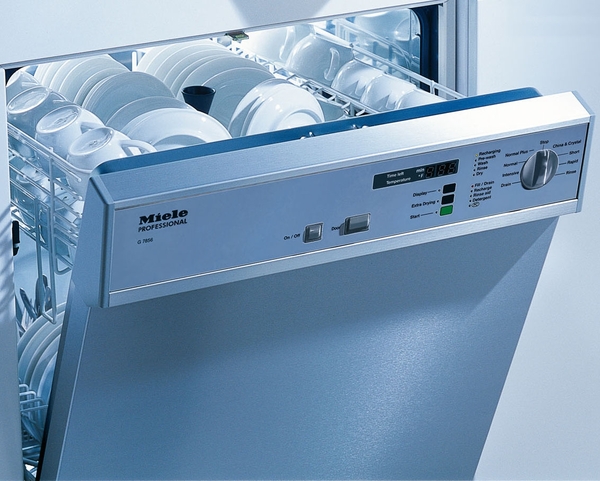 Simplify your cooking time by cooking the turkey, sweet potatoes, and pumpkin pie all in one oven. The Wolf Steam Oven can do just that and more! This oven knows the best combination of steam and convection to give you the best results like the most tender meats and pies with perfectly browned crusts and creamy centers. The best feature? The Slow Roast mode where you enter what time you want dinner to be ready and the oven sets itself to finish at that moment. Your dinner comes out ready to eat! This oven can also handle your biggest crowds with room to hold a 15 lb turkey.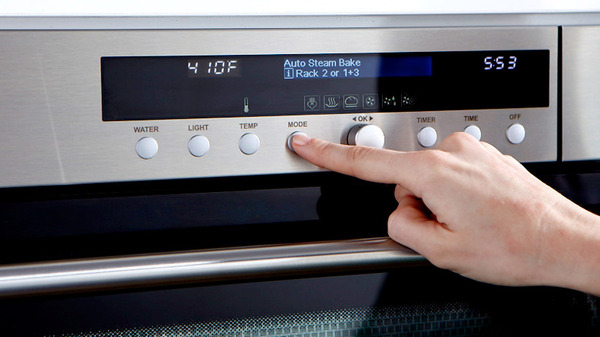 Your typical time ironing all the good tablecloths and napkins probably looks something like this: you get the iron out, plug it in and start it warming up, get out the ironing board, still wait for the iron to warm up, and wait and wait and wait. Finally when the iron is ready you have to go over the tablecloth at least two times to get it crease free. The
Miele Rotary Iron
will change how you look at ironing. Just simply sit down, press the foot lever and then feed your linens through the iron. Ta-Da! Youre done! You can get all your ironing done in no time!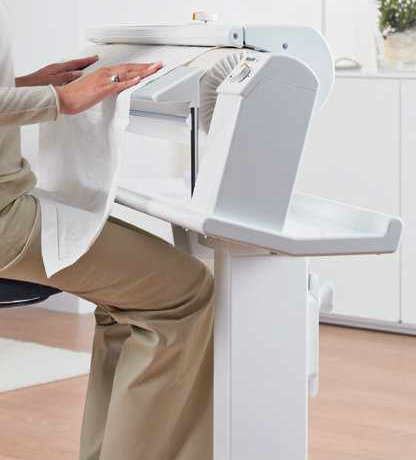 With these appliances, you can prepare a meal worthy of Martha Stewart and still be able to spend time with your loved ones. For more information on any of these appliances, please visit
K&N Sales
today!

Looking for a five star appliance? Then look no further than our
Closeout & Overstock
section. We offer overstocked, discontinued or slightly damaged appliances on a cash only first come basis.