You entered April with a game plan to get your home, inside and outside, clean and organized.? Now, it is May and your game plan still sits on the shelf waiting to be executed.? Don?t worry it happens to everyone.? Before you throw your hands up in the air and say, ?I?ll wait ?til next year!?? How about a few ideas to get you encouraged to take on the task today?
The Inside
?
Cleaning and organizing your home are two activities that inevitably go hand in hand.? After you clean the tiles in your bathroom, it is a perfect opportunity to straighten up the cleaning materials and other items under the sink.? If you buy a new organizing system for your closet, that change provides a great chance to make sure all your clothes are clean and mended as applicable. Doing a thorough cleaning of the entire space is a great precursor to rearrangement.? It?s easier and more efficient to knock it all out in one swipe.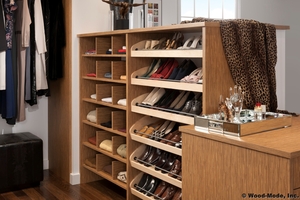 ?
You can also change up a room by doing some simple home renovations, like adding cabinets, which make an effective change by giving you room to store more and clean off counters. Wood-Mode Fine Custom Cabinets, one of the several products we carry, pay fine attention to detail and old-world styling while representing the finest American made finishes. Currently, they are running a Pick-2 Savings Event guaranteed to save you thousands! They manufacture custom cabinets for both the kitchen and bathroom, which can help tremendously with organizing the inside of the home, and keeping it clean as well. Wood-Mode Cabinets have adjustable shelves that seat firmly into place on integrated clips, which gives you flexibility when it comes to organizing and storing home essentials. They also have lazy susans, drawer dividers, and linen racks to help organize your home.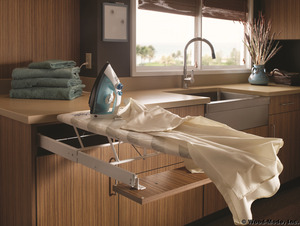 The Outside
?
Take advantage of the warmer weather and make sure your spring-cleaning efforts make it outside as well.? The same rule about coordinating cleaning and organizing efforts applies to the outdoors.? If you are getting ready to power wash your home exterior, make sure you add any new items to the outside of the house at the same time.? For example, if you are considering a new mailbox or new light fixtures, remove the old item before you do your power wash.? This strategy will allow you to clean the space behind the new accessory.
?
While you?re outside, if you are considering new landscaping ideas, like a new pathway in your backyard, clean up the current shrubbery and trees first.? It will save time and make the new landscaping proceed more smoothly if the plants surrounding it are in tiptop shape.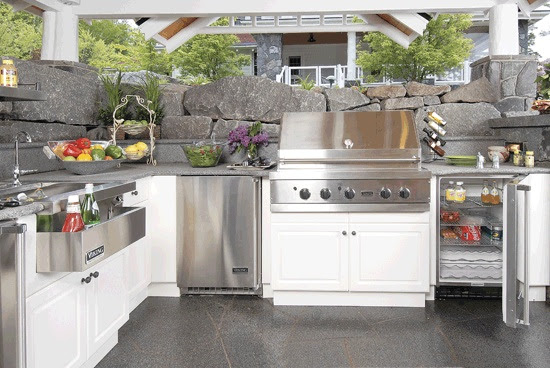 If looking for more of a statement to be made with the outside of the home, adding in an outdoor kitchen can always do the trick by adding some storage and getting you motivated to clean the rest of the outside. We carry Atlantis Cabinetry that is perfect for the patio, deck, or pool area and is a great way to get organized outside with integrated storage for trashcans, propane tanks, serving items, and grilling tools. Atlantis combines kitchen cabinetry features with the durability of outdoor furniture. In addition to the cabinetry, we carry appliances that can complete the outdoor kitchen and make the outside of your home look very refined. Adding an outdoor kitchen gives you more room for storage, ultimately allowing you to tidy up the yard and keep everything organized.
?
It May seem like the spring is flying past.? However, you can still get your seasonal cleaning to-do list done this month before the summer heat arrives.? It will take some coordination of your cleaning and organizing efforts, but you can do it.? When your efforts reveal new design ideas for the inside and outside of your home, contact K&N Sales for help in make those ideas a reality.
?