Upcoming Events
The Living Kitchen
Sub-Zero and Wolf Showroom
800 Sage Rd., Suite?B
Houston, Texas
? June 18th?at 6:00pm
? June 19th?at 11:30am
? July 16th?at 6:00pm
Join Sub-Zero/Wolf Executive Chef Garth Blackburn in our Living Kitchen and enjoy a meal cooked to perfection using Sub-Zero and Wolf equipment.
K&N Sales Specials
K&N Warehouse
1401 Shepherd Drive
Houston, Texas?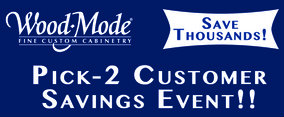 Save thousands during the Wood-Mode's Pick-2 Customer Savings Event!! The promotion runs through June 27, 2014!
For more information click here.
We hope to see you?at the K&N Warehouse located at 1401 Shepherd Dr. Please call us at 713-868-3611 if you have questions!
?
Visit our website at?www.knsales.com?and RSVP for this event by emailing knsales@knsales.com.
?

Latest Blog Posts
New Cabinets Will Take Your Outdoor Kitchen to the Next Level
You are looking for cabinets to augment your outdoor kitchen. K&N Sales can help you pick out the right cabinet for your needs?
Prepare a Perfect Spot for Your Outdoor Parties This Summer
Summer is almost here, and before it arrives, you want your outdoor kitchen to knock people's socks off when they visit for your next?
Get Ready for a Summer Full of Tasty Treats
There is nothing better on a hot summer day, than a refresing treat. Whether it's something sweet or something cool, your family will?
An Organized Yard is Even Easier to Enjoy
As the weather continues to encourage you to spend time outside, you may feel the need to reorganize your outdoor spaces. The following ideas?