?
As the calendar turns to August, it?s almost time for school to start again. With all of this back-to-school shopping, we are sure that you are buying new kitchenware! Did you know that you could donate your old appliances to Habitats for Humanity? It?s a great cause, and very easy to do! Now, let?s take time to remember the three Rs of going green with K&N Sales!
?
Reduce
?
Reduce what you?re using every day; try to find a more efficient way
?
There are many ways to reduce the materials that you use every day. You can set your computers to hibernate when you aren?t using them. ?You can also be more active in adjusting your thermostat so your air conditioner and heaters are used as efficiently as possible. Even doing something as simple as remembering to turn off the lights or using both sides of a piece of paper can make a difference in the long run
?
Reuse
?
Reuse every single thing you can; try to make it a part of your plan
?
Just because you?ve used an item a few times doesn?t mean it is ready for the garbage bin. ?You can use them for something else. For example, the box that your new refrigerator from K&N came in can be used for a landscaping or to insulate plants when the weather gets cold. ?Used items can also be passed on to someone else. Books that have been sitting on your shelf for a while would serve the community nicely if you donate them to a local library.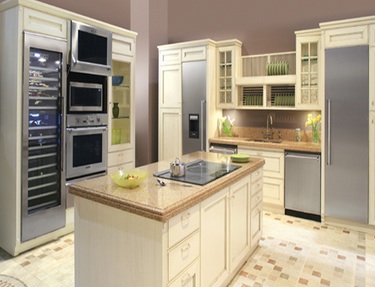 ?
Recycle
?
Recycle what?s left when you are through
?
Eventually, materials do come to the end of their usefulness. ?Make every effort to see that those items are recycled so that they can be turned into a new item. ?Do you know all the items that can be recycled in your community? ?Some cities have very extensive programs and make recycling convenient by picking up at the curb. Check with your local city hall or government office to see what options are available. ?Once you do, don?t hesitate to go green!
GOING GREEN
K&N looks for every opportunity to applaud products that are good for the environment which is why we installed solar panels on our warehouse. These will reduce our carbon footprint while saving money!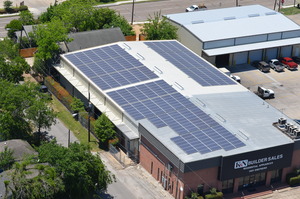 We also house a variety of green appliances. Here are just a few:
At K&N Sales, you can save more than $6000 with Thermador?s ongoing?One Two Free promotion. ?When you buy select Thermador ranges and ovens, you are eligible to receive a dishwasher for free. Also, a free kitchen ventilation system comes with the purchase of Thermador refrigerator. ?Contact K&N Sales for more information about the One Two Free promotion.
The Bosch Dishwasher 800 Plus Series.? This series of dishwashers saves almost 500 gallons of water each year.? That?s great for the environment and your pocketbook.? In addition, it is the quietest dishwasher in its class.
?
A big part of going green is using your space as efficiently as possible.? To this end, keep in mind that GE and Asko still make dryers designed to fit under a counter.? These efficient vented units will fit in spots that other dryers don?t, so you can save space as well as energy.? Ask K&N about an under-counter vented dryer for you space.
Visit our website for more information about ways you can go green!