Your kitchen is the heart of your home. ?Much of your family?s life happens around this room. ?The school day is discussed, conversations flow while meals are prepared, important lessons about character are taught through doing kitchen chores? the list of activities that happen in the kitchen can go on-and-on!?Take some time to maximize this important space so it serves your family as well as possible.
?
Don?t Hesitate to Cook
?
Nothing draws a crowd to the kitchen like the smells of a delicious dish in the oven or on the stove. ??If you have a Blue Star Platinum Series range, you will get everyone?s attention with your latest creation. ?Whether it is a new recipe or an old family favorite, cooking will make your kitchen great. ?If you cook it, they will come.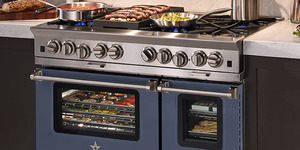 Did you know that BlueStar Cooking provides a blog with plenty of recipes that you can use in your very own home? The most recent post involved #TableTalk with Chef Brian Huston, as a part of their #TableTalk series. Chef Huston is a very experienced chef and has worked at sensational restaurants of which include The Publican, Black Bird, The Kitchen and a few more! Here is one of his recipes for delicious pancakes:
Blueberry Pancakes
Ingredients:
1 1/3 cups all purpose flour

3 tablespoons sugar

2 1/2 teaspoons baking powder

3/4 teaspoon salt

1 1/4 cups buttermilk

2 large eggs

2 tablespoons (1/4 stick) unsalted butter, melted, plus more for cooking

2 cups fresh blueberries

Pure maple syrup
Preparation:
Preheat oven to 250? F. Place baking sheet in oven. Whisk first 4 ingredients in large bowl. Whisk buttermilk, eggs, and 2 tablespoons butter in medium bowl; stir into dry ingredients. Fold in berries

Heat large nonstick griddle or skillet over medium heat; brush with butter. Drop batter by 1/3 cupfuls onto griddle. Cook pancakes until brown, brushing griddle with more butter as needed, about 3 minutes per side. Transfer to sheet in oven to keep warm. Serve pancakes with maple syrup.
For more information and recipes from Chef Brian Huston, click here.
Keep Snacks Handy
?
Nothing brings in the after school crowds like a good supply of snacks. ?A bowl of fresh fruit is a great place to start to give them a boost for their homework. ?Pretzels, chips or nuts on the counter will keep them coming back throughout the afternoon. ?Be sure to keep your GE refrigerator filled with their favorite drinks.
?
Remember the Details
?
You can make the kitchen a second ?living? room by using the right accents. ?Place family pictures in strategic locations in the kitchen so they are an integral part of the room. ?Consider placing quotes that have significant meaning to your family on the walls. ?Adding music to the kitchen will give it a special feel as well. Find a spot for a CD player or IPod to fill the kitchen with tunes the family loves. ?If there is space, add a few stools or chairs to create an inviting atmosphere. ?
?
Make it Yours
?
Do everything you can to create a kitchen that reflects your family?s personality. ?From the counters to the cabinets to the microwave, make it YOURS. ?Be willing to change the feel of the kitchen as family grows and changes.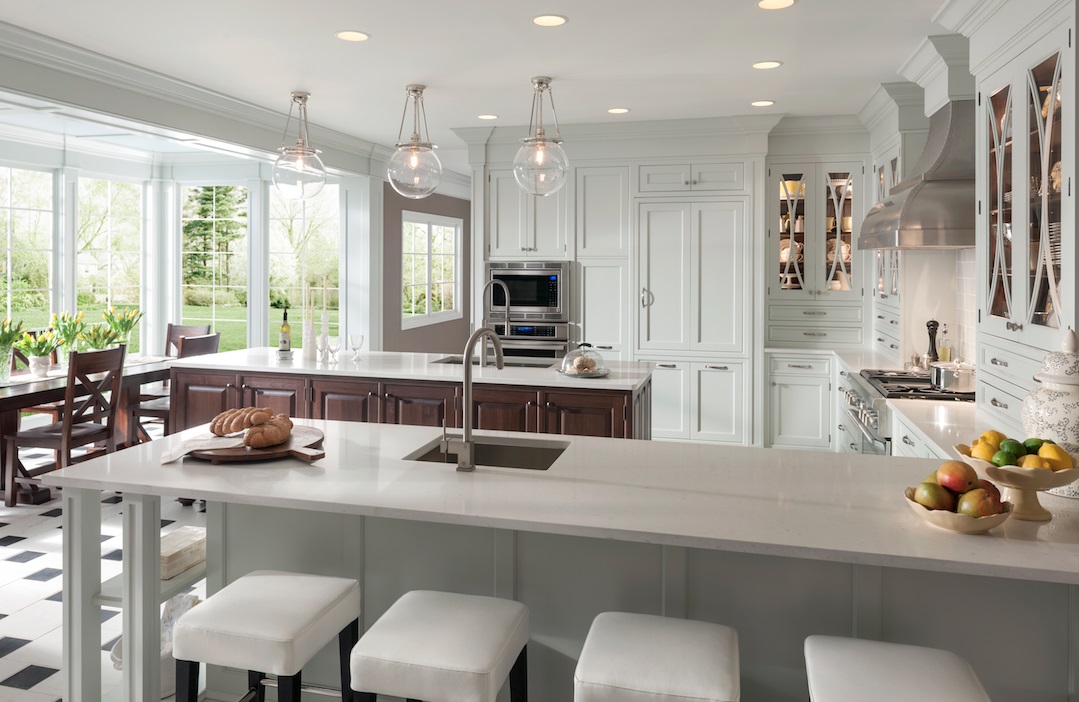 ?
A kitchen is where much of your family?s life begins. ?Throughout the year, you keep returning to this space time and again whether it be for family dinners, Thanksgiving or just a neighborhood brunch!?Make sure your kitchen is the perfect space for your home. ?Contact K&N for assistance in making your kitchen your own.