You love cooking. ?It is a great joy to plan and prepare a special meal to be enjoyed by your family and guests. ?While cooking inside is usually more convenient and comfortable, there are plenty of benefits to taking it outside. ?Especially now that autumn weather has arrived consider moving to the patio for your next meal.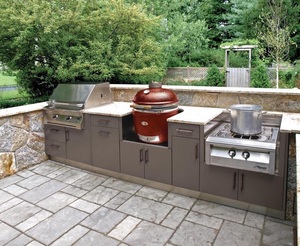 ?
Keep the Extra Heat Out of Your House
?
Inevitably when you cook inside, the heat lingers in the house. ?Depending on the weather outside, this can make your home uncomfortable for a substantial period of time, especially if you live in the South where the weather can change in the blink of an eye.?This can lead to increased energy usage as your heating/cooling system compensates. ?You can easily avoid this situation by cooking outside on the grill where the heat wafts away into the sky.
?
Speaking of grills, did you know that we have the top name-brand appliances that can satisfy your grilling needs? With so many choices to choose from, you are guaranteed to find the grill of your dreams here at K&N Sales! Remember, the sooner you stop by, the sooner you will be able to fire up that grill!
?
Cook Where the Fun Is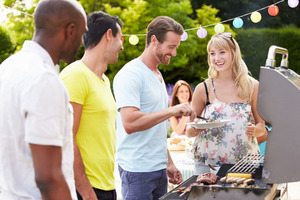 ?
If the weather is nice and everyone at your party is outside, it makes sense that the cook should be there too. ?It?s no fun to watch people playing horseshoes or cowboy golf through the kitchen window. ?You can get into the middle of the fun by cooking on the patio. ?If you are a skilled chef, you may even be able to toss a frisbee or two while you tend the grill.
?
Add Variety to Your Flavor
?
When you?re outside, you can add unique flavors to your meal without needing to use extra oils or fats. ?When you cook inside, the drippings stay in the pan until the meat is ready. ?However, when you barbecue, fat drips into the fire and turns into flames that add unique aromas and tastes to your food. ?There are nothing like new scents and flavors for your guests.
?
Are you looking for something new and jazzy to slap on the grill? Why not try a sweet and sassy grilled salmon with lime-jalapeno glaze? It makes our mouths water just thinking about it! To cook up this meal you will need the following ingredients:
?
1/2 cup jalapeno jelly

1/2 cup packed fresh cilantro leaves, including stems

1 teaspoon grated lime zest

2 tablespoons fresh lime juice

2 medium garlic cloves, minced or pressed through a garlic press (about 2 teaspoons)

2 scallions, chopped rough

2 tablespoons unsalted butter

4 salmon fillets (each 6 to 8 ounces and 1 1/4 inches thick), skin removed

Salt and pepper
?
Visit the Culinary Curious section on the DCS Appliances website for further instructions!
?
Enjoy the Outdoors
?
The weather is so unpredictable that you should get outside and enjoy your outdoor space as often as you can. ?You have put a lot of effort into making your patio a welcoming area where your family and guests can have a great time. ?Take advantage of every opportunity that you have to share it with your friends. ?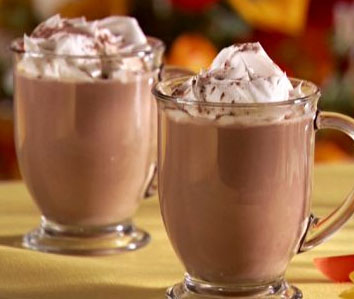 ?
The weather is so unpredictable that you should get outside and enjoy your outdoor space as often as you can. ?You have put a lot of effort into making your patio a welcoming area where your family and guests can have a great time. ?Take advantage of every opportunity that you have to share it with your friends. ?
?
Cooking is great, but do you know what else accompanies this cool weather well? A hot cup of coffee! You can prepare for your day of outdoor grilling for guests by starting out with a cup of coffee from your very own coffee system. You can even jazz up a traditional cup of coffee by making a homemade chai latte, tiramisu italiano or some absolute perfection!? Below is a recipe for an Irish Coffee Cocktail, which is a personal favorite for some of our team!
?
Irish Coffee Cocktail
?1.5 oz Jameson Irish Whiskey

1 oz Brown sugar syrup (one part brown sugar, one part water)

Hot brewed coffee

Unsweetened cream, lightly whipped