The holidays are a special time of year. ?Gathering with family, some who you haven?t seen in many months, or maybe years; delicious feasts made just for the occasion. Special events are celebrated and memories are made this time of year. ?It can also be a stressful time of year. ?The high level of activity and interaction can leave you wiped out and in need of a holiday from the holiday. Keep these tips in mind to help you make it through the season.
?
Plan Ahead for a Successful Time
?
If the holidays stress you out, take some time to think about what causes your discomfort. ?Where possible, take steps to minimize those stressors. ?Don?t worry about how things should be during the holidays. ?Keep your sense of humor during the season. ?Try to see the lighter side of situations that get you rattled. ?Avoid over-indulging in food or alcohol as a way to deal with your stress.
?
Having your menu planned out will help keep you sane, and it will also make your evenings run smooth. Here are two quick and easy recipes that are perfect for the holidays:
?
Sunny?s Easy Holiday Spiral Ham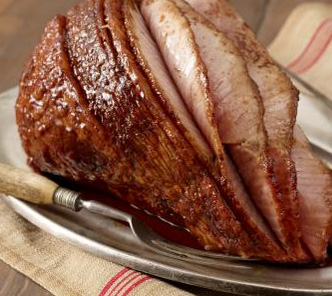 ?
Ingredients
1/2 cup dark brown sugar
1/4 cup honey
Zest and juice of 1 orange
2 teaspoons pumpkin pie spice
6 to 8 scrapes of fresh nutmeg, using a rasp
1 (6 to 7-pound) bone-in half-spiral ham
10 to 12 sprigs fresh thyme
Kosher salt and freshly ground black pepper
?
Gingerbread Waffles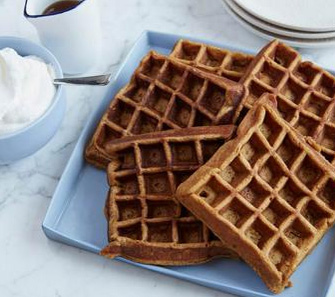 ?
Ingredients
3 cups all-purpose flour
4 teaspoons baking powder
2 teaspoons ground cinnamon
2 teaspoons ground ginger
1/2 teaspoon freshly grated nutmeg, eyeball it
1/2 teaspoon salt
4 large eggs
2/3 cup packed dark brown sugar
1 cup canned pumpkin puree
1 1/4 cups milk
1/2 cup molasses
1/2 cup (1 stick) melted butter, plus some to butter the iron
Syrup, whipped cream or fresh fruits for topping, to pass at table
?
Whether you want to cook a savory ham or spice up your life with gingerbread waffles, you are promised to satisfy your guests? taste buds either way. You can get directions for the Gingerbread Waffles here and the directions for Sunny?s Easy Holiday Spiral Ham here.
?
Be Willing to Rely on Left-Overs
?
Everyone loves a big meal with a plate overflowing with treats. ?However, some of the best family meals are built around leftovers. It?s a good idea to take a break and pull some food from another meal out of the refrigerator . ?After just a few minutes in the oven, you will have a stress-free way to feed your family. ?As an added bonus, you will have more space in your refrigerator.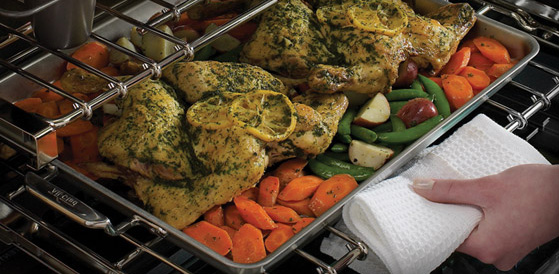 ?
Speaking of ovens and refrigerators, you should really check out the latest and greatest products that are on the market! Better yet, how about checking into the products that are eligible for specials? One great deal going on right now is Thermador?s ?ONE TWO FREE? promotion and, trust us, there are plenty of appliances to choose from. The best part is that you could save up to $6,097! Talk about a stress eliminator for the holidays.
?
Take Time to Stay Active
?
It can be difficult to get outside during the holidays. All the activity and the food is inside. ?Winter weather may make the outdoors unappealing. ?However, taking a little bit of time to get some fresh air will make a world of difference to your state of mind. ?Even a short walk around the block is beneficial. ?Be creative about other possibilities. ?Consider a family football or basketball game. ?If the weather allows, a trip to a local tennis court for a match could be just what you need to make it through the holidays.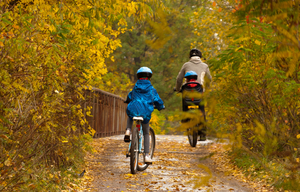 ?
Enjoy your holiday season. ?Take some time to prepare for the coming events. ?You will have a joyous time with your family and friends. ?Contact K&N Sales for help in making your holiday wishes for your home a reality.