?Hot Spring Savings on Wood-Mode, Brookhaven Cabinetry, and Asko.? Plus: K&N Sales Guides you Along the Home Remodeling Journey!
Summer is fast approaching and we cannot wait to have some fun in the sun! ?We?re delivering on our excitement by featuring a scorching savings event from Wood-Mode and Brookhaven custom cabinetry. ?The savings are hard to believe, but hey, we?re not complaining!
The Door Style Premium Savings Promotion is going on now through July 10. ?Wood-Mode orders are eligible for 100% elimination of door and drawerhead premiums; this excludes Vanguard Stainless Steel and Backpainted Glass door styles, which are eligible for a 50% reduction of door and drawerhead premiums. ?For Brookhaven, capitalize on a 50% reduction of all Brookhaven door and drawerhead premiums. ?Both Wood-Mode and Brookhaven offer warranties and feature custom cabinetry that are hand-made using the latest in technological innovations and trends.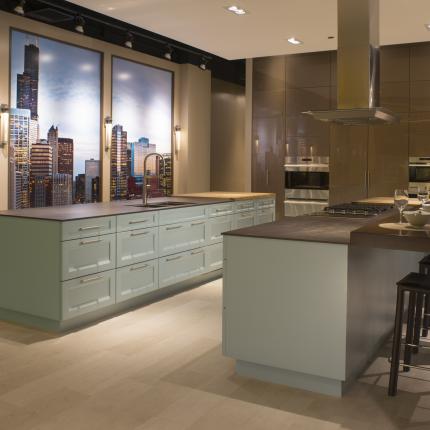 Did you think that was all? Well, the savings don?t stop there! Asko started all the way back in the Scandinavian country of Sweden with a dream to build only the finest laundry and professional appliances. From now until we run out, we are offering $200+ savings on select Asko dishwasher models. The following models are eligible: D5424XLW, D5424XLB, D5424XLS, D5434XLB, D5434XLW, D5434XLS, D5434XXLS, D5628XXLS, D5459XLSS SOF, and D5549XLFI SOF. We are no mathematicians, but that sure adds up to some huge savings! Stop by our showroom so we can show you firsthand the innovative features and designs available in our Asko collection.?
With all the savings you?ve racked up, K&N Sales is here to provide you with the relevant content you need to make your home remodeling journey manageable. ?As you begin your journey, make sure to establish a manageable budget and conduct as much research as you can. ?Taking these preliminary steps will save you headaches in the future. ?Prepare prepare prepare!
Sales professional and designers are also valuable resources to put you on the right track. ?With membership in the NKBA, attending KBIS, and other formal training and education, these individuals offer countless benefits in reducing your stress and helping make your dream kitchen or bathroom a reality.
As your home remodeling journey continues, it?s important to know what to expect. ?How long does the process take, how long does it take for custom cabinets to be installed, are there any homeowner?s association restrictions you should be aware of, permits to apply for, or potential restrictions due to historic zones? ?With careful planning and a proactive attitude, doing your research beforehand can limit unexpected surprises and challenges along the way.
Don?t forget to connect with us on Facebook, Twitter, Pinterest, and Houzz for some more inspiration for your home! ?We are always excited to interact with you in person as well so visit our showroom or contact us today!
?